1A3B5C27-431B-4DD8-B9E0-31E2A4A4E8B2_1_105_c
Gun Safety Rule 1 Assume all guns are always loaded.
Gun Safety Rule 2 Never let the muzzle cover anything you are not willing to destroy.
Gun Safety Rule 3 Keep your finger off the trigger till your sights are on the target.
Gun Safety Rule 4 Identify your target, and what is behind it.
Alert today, alive tomorrow.
Accidents hurt Safety doesn't.
Eyes are priceless eye protection is cheap.
Hunt with your kids not for them.
Better to have a gun and not need it than need it and not have it.
Saturday
June 4, 2023

New York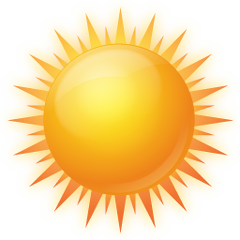 Sunrise: 5:04 AM
Sunset: 8:18 PM
June 4, 2023

Action Pistol

June 4, 2023 9:00 am - 11:00 am



Action pistol - Maybe falling plates or shooting scenarios

Hunters Trap

June 4, 2023 3:00 pm - 5:30 pm
North Berwick Rod & Gun Club, 40 Butler Rd, North Berwick, ME 03906, USA


100 Yard Main Range is closed curing this time. 2 Pistol Bays are open

For more information click here

MAIN RANGE CLOSED

June 4, 2023 3:00 pm - 5:30 pm
North Berwick Rod & Gun Club, 40 Butler Rd, North Berwick, ME 03906, USA


The Main Range (100-yard range) is closed during Hunter's Trap.
2 Pistol bays are open however during that time.

June 5, 2023

Bench rest air rifle practice

June 5, 2023 4:00 pm - 5:30 pm
Indoor Range


Air Gun 10 yard

June 5, 2023 6:00 pm - 8:00 pm
Indoor Range


Air Gun 10 yard Indoor fun shoot

June 6, 2023

Ladies Pistol

June 6, 2023 6:00 pm - 7:00 pm
Indoors during winter


Indoor Range during winter months

June 7, 2023

Action Pistol

June 7, 2023 9:00 am - 11:00 am



June 8, 2023

Air Rifle Benchrest

June 8, 2023 10:00 am - 12:00 pm
Indoor Range


25-yard benchrest shooting

Archery - Indoor

June 8, 2023 6:30 pm - 9:00 pm
Indoors during winter


June 10, 2023

Pistol Class

June 10, 2023 9:00 am - 4:00 pm
North Berwick Rod & Gun Club, 40 Butler Rd, North Berwick, ME 03906, USA


Club House and Indoor Range